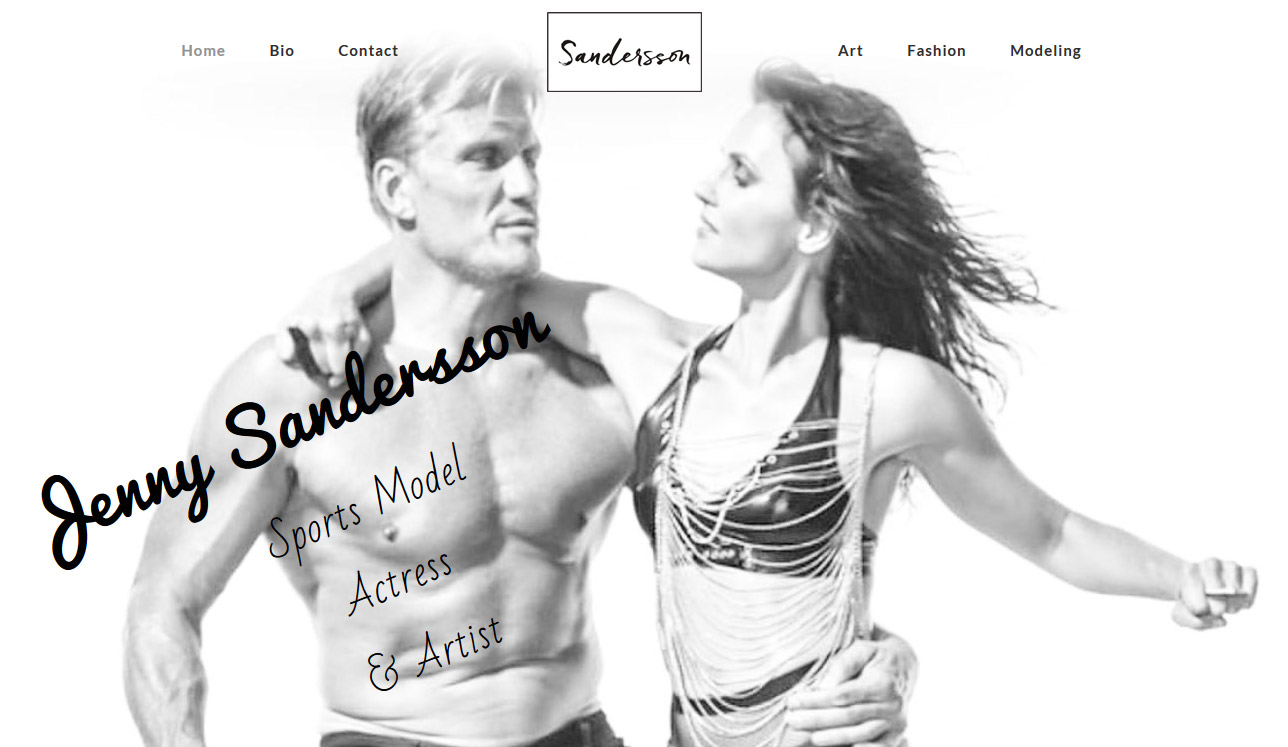 Sandersson Design website is our newest project.
The Website is for the talented Swedish artist, designer & sports model Jenny Sandersson.
Jenny lives between California and Sweden, she had a passion for painting and art since childhood, she worked as a hairstylist for Toni&Guy and started painting before moving to America,
Moving to LA was a big change for her art, fashion design also modeling  & acting career.
She appeared several times on the red carpet with her boyfriend, Hollywood superstar Dolph Lundgren.
in this website you will see her paintings, recent fashion design by her, with her professional modeling shoots and all her new stuff.
Check the website:
www.sanderssondesign.com